Vom 16.07.2015 – 31.07.2015 stellt das Kollektiv The Grifters aus Paris mit GRAFFITI WITHOUT GRAFFITI im Urban Spree aus. Passend dazu erscheint ein auf 500 Stück limitiertes Buch, welches ihr im Urban Spree Shop bestellen könnt. Die Eröffnung startet morgen um 19h.
Infos zur Ausstellung:
The name of the exhibition reveals the rationale behind the evolution of The Grifters. This work is a comprehensive and psychoanalytical dissection of the experiences found in the graffiti culture and lifestyle, without the graffiti itself, effectively mirroring the credo of The Grifters. This exhibition is the embodiment of something that The Grifters have been documenting and doing, for almost a decade. The highlight of this exhibition is the limited edition book "GRAFFITI WITOUT GRAFFITI", a landmark in the saga of The Grifters, and the first project released by them as an art collective. Each artist has been challenged with a task, to use only 36 pages to show us graffiti without the ability to depict the graffiti itself. The mix of exclusive footage, confrontational illustration and sophisticated text, helps reveal the charade surrounding Graffiti culture. This book will be the closest explanation to date of what The Grifters is truly about, with a limited edition print run of only 500 copies. The book will be presented exclusively during the exhibition "GRAFFITI WITHOUT GRAFFITI" held at Urban Spree Galerie in Berlin, Germany. Save the date of 16 July 2015 at 19h and join The Grifters for this milestone exhibition and book release, where you will have the chance to meet the artists and enjoy the good vibes that The Grifters bring with them wherever they go.
RSVP: www.facebook.com/events/843054842437645
More Infos: Urban Spree
---

Kuratiert von The Lab Magazine verbindet das Projekt #REGENERATE14 Kunst und Musik als interaktive Erfahrung. Während dem 17. und 20. Juli wird das Generator Berlin Mitte Hostel (Oranienburger Straße 65, 10117 Berlin) in eine viertägige Galerie umgewandelt mit interaktiven Installationen, Live Musik, Workshops und vielem mehr!
Alle Infos zu den Künstlern wie Klub7 , Maser , David Ogle und zum musikalischen Programm von u.a. Dream Koala , Magic Island , Sarah Farina uvm. findet ihr hier !
#REGENERATE14 will challenge a set of artists and musicians curated by The Lab Magazine to create a one-of-a-kind interactive experience considering the concept of 'shared spaces' – how we live and work alongside each other. Happening across 4 days (17-20 July) with daytime and nightime occasions: art, interactive installations, live music, collaborator workshops, pop up gigs, themed rooms, food, drinks, rooftop terraces, soundscapes and good people.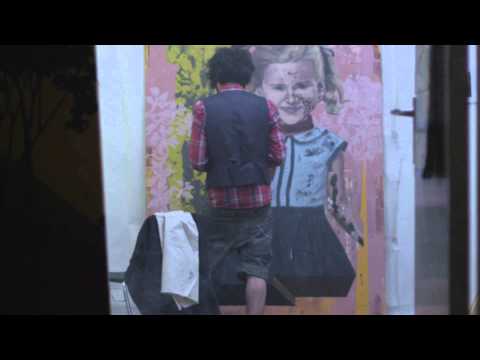 ---

Die freien Tage über Ostern habe ich genutzt um zum Einen Freunde im Süden zu besuchen als auch mir die Ausstellung "Unframed" von JR in Baden-Baden anzusehen. Neben einer Zusammenfassung JRs Projekte wie "Face2Face" , "Women Are Heroes" und "Wrinkles In The City" aus Israel, Brasilien, Los Angeles, Havanna, Shanghai, Paris und auch Berlin , besteht im Frieder Burda Museum innerhalb des Inside Out Project s in einer Fotokabine die Möglichkeit sich sein eigenes Foto ausdrucken zu lassen. In Baden-Baden hat JR mehrere Bilder angebracht, welche von Einwohner im Vorfeld eingeschickt wurden und aus der deutsch-französischen Geschichte erzählen. Ich habe mich also auf Tour durch das beschauliche Baden-Baden begeben und habe folgende Fotos mitgebracht:

Marseille, Bordeaux, Washington, São Paulo, Grottaglie in Süditalien – mit dem Projekt UNFRAMED (»ungerahmt«) ist JR seit 2009 weit gereist. Zum ersten Mal in seiner Karriere plakatiert er nicht eigene Fotos, sondern Werke bekannter oder unbekannter Fotografen. Die Ausstellung zeigt Projektaufnahmen aus Vevey von 2010 und aus Marseille, der europäischen Kulturhauptstadt 2013. JR besucht hier Bewohner des Arbeiterviertels Belle de Mai, wählt Hunderte von Fotos aus ihren Fotoalben aus und plakatiert anschließend ein gutes Dutzend davon im Viertel zwischen Hafen und Hauptbahnhof: Schnappschüsse aus der Zeit der Volksfrontregierung, alte Klassenfotos, Bilder von Matrosen, Ausflüglern und Pendlern – sie alle werden aus der Anonymität befreit und entfalten im Stadtraum neue Dimensionen.


Im Rahmen der Werkschau im Museum Frieder Burda kommt UNFRAMED auch nach Baden-Baden. UNFRAMED BADEN-BADEN befasst sich als großes Projekt im Baden-Badener Stadtraum mit der deutsch-französischen Geschichte und Freundschaft. In der Altstadt von Baden-Baden bringt JR mit der Plakatierung von historischen Aufnahmen aus privaten Fotoalben und dem Stadtarchiv das Thema in einen neuen Kontext. Dazu wurden Baden-Badener Bürger im Vorfeld zum Mitmachen und Einreichen persönlichen Materials eingeladen. Seit jeher ist Baden-Baden ein Scharnier zwischen Deutschland und Frankreich, hier lässt sich die zögerliche Annäherung der beiden Länder nach jahrzehntelanger Erbfeindschaft mit Händen greifen.


---