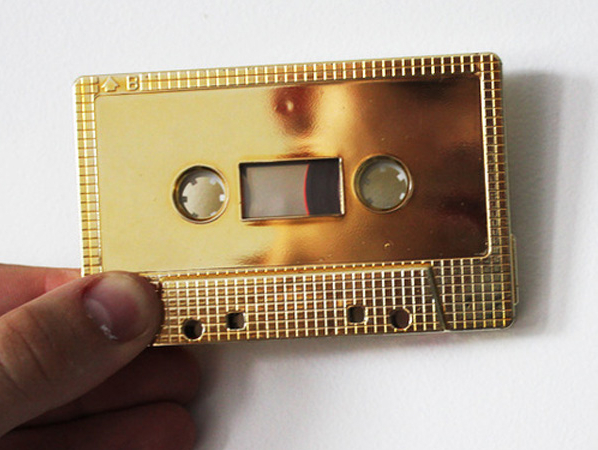 Für´s Wochenende gibt es hier nochmal ordentlich was auf die Ohren!!
Mit dabei: xxyyxx mit dem neuen Song "LAY DOWN", Calyx & TeeBee featuring Kemo mit dem HipHop/Drum n Bass Song "Pure Gold" und S-Type mit dem Video zu "Billboard".
A$AP Rocky schickt einen weiteren Vorboten zu seinem Album mit "Fuckin' Problem," featuring Drake, 2 Chainz und Kendrick Lamar ins Rennen und Method Man kann in dem Video zu "Built for this" zusammen mit Freddie Gibbs und Streetlife aus dem Soundtrack zu dem Film "The Man With The Iron Fists" von RZA auch mal wieder überzeugen!
---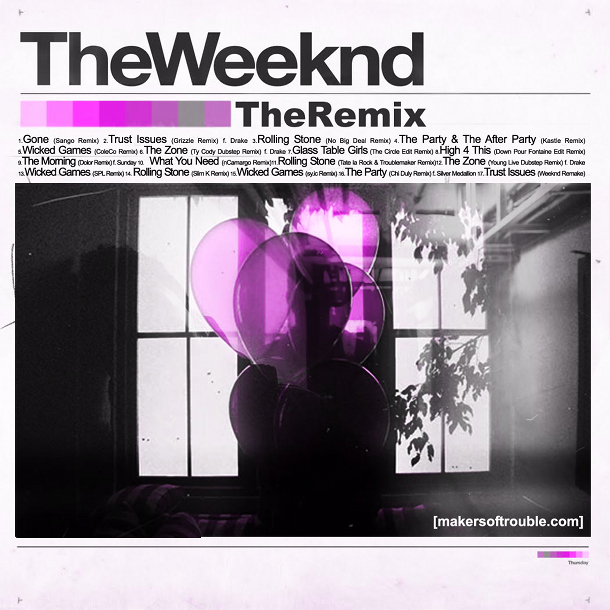 From Dubstep to Drum&Bass. Some of these remixes are really dope!
Download here: The Weeknd – The Remix
Tracklist:
1. Gone (Sango Remix)
2. Trust Issues (Grizzle Remix) f. Drake
3. Rolling Stone (No Big Deal Remix)
4. The Party & The After Party (Kastle Remix)
5. Wicked Games (ColeCo Remix)
6. The Zone (Ty Cody Dubstep Remix) f. Drake
7. Glass Table Girls (The Circle Edit Remix)
8. High 4 This (Down Pour Fontaine Edit Remix)
9. The Morning (Dolor Remix) f. Sunday
10. What You Need (nCamargo Remix)
11. Rolling Stone (Tate la Rock & Troublemaker Remix)
12. The Zone (Young Live Dubstep Remix) f. Drake
13. Wicked Games (SPL Remix)
14. Rolling Stone (Slim K Remix)
15. Wicked Games (sy.ic Remix)
16. The Party (Chi Duly Remix) f. Silver Medallion
17. Trust Issues (Weeknd Remake)
As a bonus listen here to Adam Port´s Remix of "What you need":

Don´t forget tot check out the latest official album "Thursday" here.
---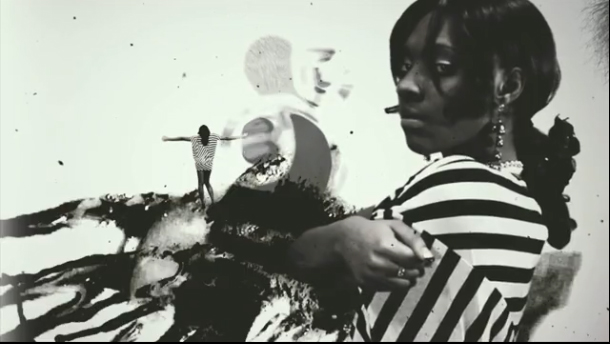 Drum & Bass trifft auf Dubstep serviert mit einem sehr geilem Video. Am besten im Vollbild angucken!
Directed, designed and animated by Lukas Vojir (rmx.cz)
Music by Merak (http://www.myspace.com/merakiolab)
Talent: Aneeka Anakie
---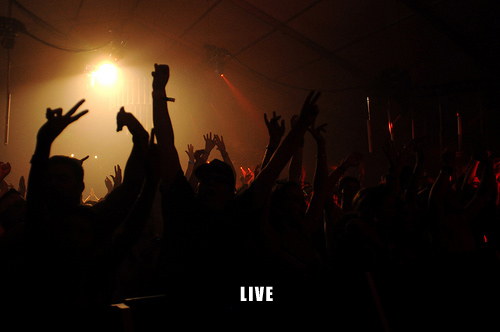 Samstag = Live-Video Tag!
---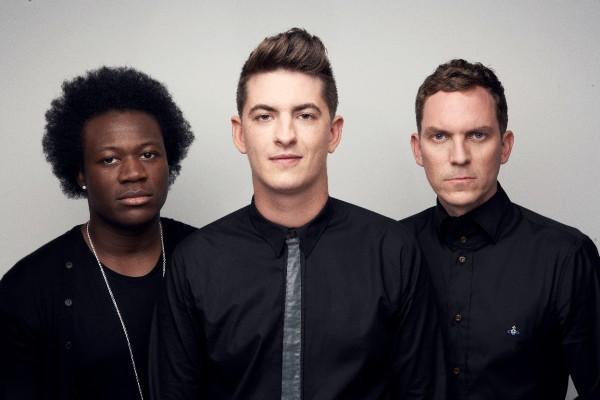 Hier das nächste Video der UK Supergroup Magnetic Man alias Skream, Benga und Artwork aus dem am 8. Oktober erscheinendem Album.
Der Song "I Need Air" war schon ein sehr guter Teaser auf was einen erwartet! "Perfect Stranger" reiht sich in den Popstep Sound ein und featured die im Moment sehr präsente Katy B (u.a. hier mit "Katy on a Mission"). Ich bin sehr gespannt auf das komplette Album!
Magnetic Man sind laut ihrer Myspace Seite am 12. November für ihren einzigen Deutschland Gig live in der Maria! Woohooo!
---
Drum ´N´ Bass war ja noch nie wirklich mein Ding gewesen. Meiner Meinung nach stagniert der Sound schon seit den Neunzigern und nicht ohne Grund sind viele der damals bekannten DJ´s heutzutage in Genres wie Electro-House und Dubstep zu finden.
Ich gebe zu auch nicht jeden Release mitzuverfolgen, aber der neue Song "Gold Dust" von DJ Fresh, ehemals Mitglied der Bad Company, zusammen mit Ce'cile gefällt mir definitiv. Nicht zuletzt liegt das aber auch an dem zum Sound passenden Video!
"Gold Dust" erscheint auf dem zweiten Album von Fresh "Kryptonite" und featured Leute wie Sigma, Stamina MC, Koko, Valkyrie und Ce'cile.
---