Author Archive

Was für eine Kombo! BADBADNOTGOOD x Ghostface Killah x DOOM
"Ray Gun" erscheint am 17. Februar auf "Sour Soul", komplett produziert von BADBADNOTGOOD!
---

Klasse Video des Duos Majid Jordan! Das Video zu "Forever" featured einen B-Boy großartig aufgenommen in diversen Plätzen in Toronto. "Forever" findet ihr auf Majid Jordan's "A Place Like This" EP.
---

Etwas Farbe für die grauen Berlin Tage! "Amorphous" stammt aus dem letzten The Underachievers Album "Cellar Door: Terminus Ut Exordium" und featured Portugal The Man.
The Underachievers sind zusammen mit den Flatbush Zombies am 29.03.15 im Lido in Berlin!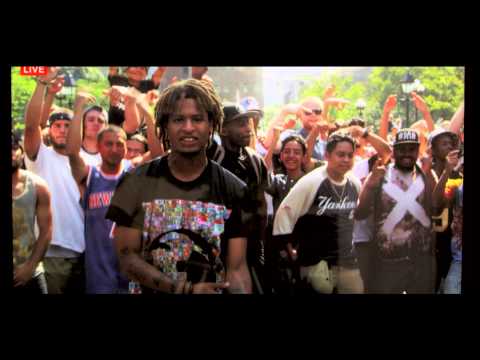 ---

FlyLo mit einem weiteren Video aus seinem grandiosen Album "You're Dead!". Young Replicant hat das Video zu "Coronus, The Terminator" umgesetzt.
---

Shabazz Palaces erneut mit einem sehr außergewöhnlichen Video aus ihrem Album "Lese Majesty". Das Video zu "Forerunner Foray" wurde von Chad Vangaalen animiert.
---

Zusätzlich zum Reissue von Diplos Debüt-Album "Florida", welches 2004 auf Big Dada veröffenlicht wurde, erschien die neue 20-minütige Doku über die Anfänge von Diplo in Philadelphia und die Enstehung von "Florida".
---

Nach einer kleinen Pause, wird es mal wieder Zeit für eine Dosis Mixtapes! Diesmal gibt´s 21 Perlen aus dem Dezember mit u.a. einem sehr guten Soulection Mix vom Co-Founder Andre Power gleich zu Beginn, Rafik, Hanami, Sarah Farina, Kode9, Abjo, Ekali, Hade, Cooking Soul, Ta-Ku, Eric Lau und einigen mehr! Viel Bass, viel HipHop und vieles was dazwischenliegt! Wer Tips hat, kann die gerne in die Comments posten! Noch mehr Mixtapes gibt´s hier!
---

Ein Jahr nach dem Release des "A Star In Life's Clothing" Albums auf Jakarta Records und des Figub Brazlevič Remix zu "Star and the Sky" folgt jetzt das passende Video!
Gefilmt wurde in Polen und Brooklyn.
---