Kwabs hat bisher mit seiner eindringenden Stimme und mit seinen wenigen Songs viel Aufmerksamkeit in den Blogs und Social-Media Streams erreicht. Kurz vor dem Release (03.Feburuar) seiner EP "Wrong or Right" veröffentlicht er zu dem gleichnamigen Titeltrack (produziert von SOHN) ein neues Video! Unter dem Video findet ihr noch die beiden Songs "Last Stand" und "Spirit Fade" der EP!
---

Schon mal was von Tiombe Lockhart gehört?!? Ich auch nicht, aber das Videovorschau-Bild und die Produktion von Hudson Mohawke haben mein Interesse geweckt! Zum Glück wurde ich nicht enttäuscht und mit "Can´t Get Enough" liefert sie eine beachtliche erste Single ab!
(via OP)
---

The Doppelgangaz bleiben ihren Sound treu und veröffentlichen mit "Holla x2″ den ersten Vorboten auf ihr neues Album "Peace Kehd" (Release 18.Februar)! Holla!
---

Diplo präsentiert mit "Revolution" das Video zur gleichnamigen neue EP und dem Nachfolger von "Express Yourself". Gäste sind u.a. Travis Porter, Mike Posner, RiFF RAFF, Action Bronson und Mr MFN eXquire. Jeder der sechs Tracks zeigt dabei unterschiedliche Facetten von Diplos Produktionsstil. Wer es verpasst hat, findet weiter unten auch nochmal das neue Interview von Nardwuar mit Diplo.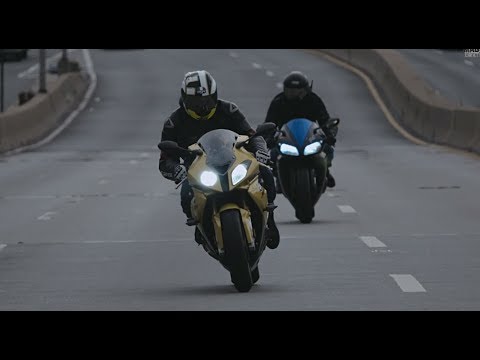 "Revolution EP" Tracklist:
1. Biggie Bounce (feat. Angger Dimas & Travis Porter)
2. Revolution (feat. Faustix & Imanos and Kai)
3. Crown (feat. Boaz van de Beatz, Mike Posner & RiFF RAFF)
4. Rock Steady (feat. Action Bronson, RiFF RAFF, Mr MFN eXquire & Nicky Da B)
5. Revolution (feat. Faustix & Imanos and Kai) [Boaz van de Beatz Remix]
6. Biggie Bounce (feat. Angger Dimas & Travis Porter) [TWRK Remix]
---

King Krule, der für mich mit "6 Feet Beneath The Moon" eines der besten Alben 2013 abgeliefert hat und gleichzeitig eines der Konzerthighlights des Jahres war, hat ein neues Video!
"A Lizard State" wurde von Jamie-James Medina in Schwarz-Weiß verfilmt mit eindeutigen Inspirationen aus den Episoden-Einführung aus "Alfred Hitchcock Presents…".
Director Jamie-James Medina explains:
Archy [Marshall] and I both love Hitchcock and we've spent a lot of time away from music talking about his films. When I heard the phone ringing over the intro all I could think about was Dial M For Murder and the scene where Grace Kelly answers the phone. That really started the conversation. I had this idea of Hitchcock introducing King Krule. I've seen every episode of Hitchcock Presents and every introduction that he gives is brilliant – you could use any episode and it would work. We loved the idea of Archy defying gravity and that being the setting for his performance. But right up until shooting we didn't know if we'd get permission to use the Hitchcock footage – to have him appear. Its such an honor that the Hitchcock estate gave us the opportunity. And then at the very end he said, 'and the room is full of lizards', so we had to find a set of lizards and managed to get a guy who entertains at children's parties.
---

Was für eine Freude Sharon Jones wieder in einem Musik Video zu sehen! Nachdem die Soul-Diva den Krebs besiegt hat, steht ihr neues Album "Give The People What They Want" mit The Dap-Kings für den 14.Januar in den Startlöchern! Checkt hier ihr Video zu "Stranger To My Happiness" und seht, dass sie nichts von ihrer Power verloren hat!
Den Albumstream findet ihr hier!
---

Neues Jahr, neue gute Musik!
Ich bin mir noch nicht sicher in welche Richtung dieser Blog in der Zukunft gehen wird, außer dass ich so schnell wie möglich das Theme ändern werde. Thematisch wird es aber definitiv bei sehr ausgewählten Musik-Tips, Events in Berlin etc. bleiben!
Den Start für das neue Jahr macht die Crew Akoko bestehend aus den beiden Female MCs Sloane Amelia & Sugg Savage. Mitte Dezember 2013 haben Akoko ihr Debüt "CATARAPS" als free Download veröffentlicht! Checkt hier das Video zu "Thee Hipókolypse" und den Album Stream! Den Download findet ihr hier! Danke Joshua für den Tip!
Akoko is a female commanded philharmonic dyad based in the Washington, Dc area. Formed by progressive artists Sloane Amelia & Sugg Savage, their debut full length album CATARAPS serves to extend the range of not only female rap, but hip-hop music as a whole.
---