Nicht mehr lange und das mittlerweile vierte Toro y Moi Album "What For?" erscheint am 7. April! Bei npr könnt ihr schon mal in das gesamte Album reinhören! Morgen, am 31.03.15, spielt der Ausnahmekünstler Chaz Bundick mit seiner Band das einzige Deutschland Konzert im Lido in Berlin! Mit den Singles zu "Empty Nesters", "Buffalo" und "Run Baby Run" konnten Toro y Moi andeuten in welche Richtung das neue Album gehen wird. Falls ihr bisher noch nichts von der Band gehört habt, hört in die Singles hier im Blog rein oder in ältere Songs wie "Say That" oder "New Beat"!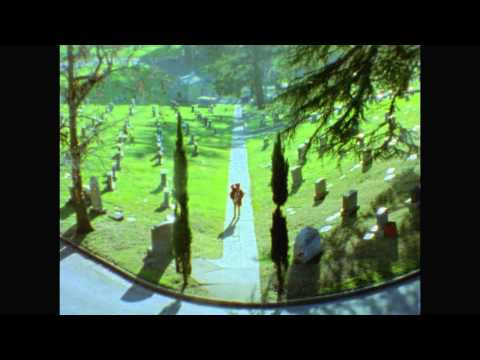 Toro Y Moi's new album, What For?, was written and recorded over the course of eight months at his home studio in Berkeley, CA, with Bundick's meticulous production capturing the feel of a rock band playing together in the same room. Stereo-panned guitars sit high in the mix next to buzzing synthesizers, funky keys and live drumming, with members of his touring group as well as guest musicians like Unknown Mortal Orchestra's Ruban Nielson and multi-instrumentalist Julian Lynch all contributing to the sessions.
While Bundick cites Big Star, Talking Heads and Todd Rundgren, as well as the psychedelic soul of Brazilian legend Tim Maia and the '70s-era jazz-funk of France's Cortex, as some of the inspirations behind What For?, these names just act as signposts dotting Toro Y Moi's vivid musical landscape. Even as this may be his most direct outing to date, the nostalgia and reflective essence of these songs remain very much his own.
---

Bekannt ist Machinedrum durch sein Dubstep-Projekts Sepalcure (Hot Flush), Jets, das gemeinsame Projekt mit Jimmy Edgar, oder zuletzt durch "Vapor City", erschienen auf Ninja Tune. Mit diesem Album vertonte Machinedrum die futuristisch, imaginäre Stadt seiner Träume. Jeder Track repräsentierte einen Bezirk von Vapor City, ein illusorisches Metropolis, das Stewart als "anyone's dream city" beschrieb. Die Vorabsingle "Eyesdontlie" wurde sogar von DJ Shadow geremixt. Das Album ist eine detaillierte Stadtkarte aus Sound-Landschaften, die es jedem ermöglichten sich in "Vapor City" zurechtzufinden – oder auch darin verloren zu gehen. Das Beatdesign reicht von oldskooligen Drum'n'Bass-Bezügen bis hin zu down-stripped Dubstep-Beats. Ergänzt wurde das Album durch eine weltweite Livetour, EPs, Remixe und kostenlose Downloads für alle Abonnenten der Vapor City-Staatsangehörigkeit.
Mit den aktuellen "Vapor City Archives" beendet er das einjährige Projekt, und auch hier wirkt die Trackstruktur dezentralisiert, aber nie chaotisch. Stewart präsentiert auch auf der Fortsetzung geschmeidige, nahezu behutsame Schnittpunkte aus Ambient, Dub, House, Drum'n'Bass und geschmeidigen Soulpop-Skizzen. Was bei Machinedrum jedoch absolut identisch geblieben ist, das ist der permanente Wandel.
Am 13.02.15 ist Machinedrum endlich mal wieder in einem Berliner Club zu Gast und bringt "Vapor City" direkt in das Gretchen! Unterstützung gibt es von den Residents Delfonic und Soulmind!
Hier im Blog habt ihr die Chance 2×2 Gästelistenplätze für die Party in Berlin am 13.02.2015 zu gewinnen!!!
Teilnehmebedingungen:
1. Falls nocht nicht geschehen, folgt RCBLN auf Facebook:
2. Schreibt in die Kommentare wieso ihr Gästelistenplätze gewinnen wollt!
Die Teilnahme ist ab 18 Jahren und die Gewinner werden am Freitag Nachmittag benachrichtigt!
---

Kenner und Liebhaber von UK Bass und Grime dürfen sich auf ein geballtes Wochenende freuen! Im Chesters in Kreuzberg lädt zum einen am Freitag Night Slugs zum ersten Club Rez ein mit Bok Bok, Helix aka DJ Vague und Hysterics und zum anderen feiert am Samstag die Partyreihe Jamz aus London mit MC Novelist, DJ Spooky und Skilliam.
Ihr könnt für jeweils Freitag und Samstag 1×2 Gästelistenplätze gewinnen! Folgt RCBLN auf Facebook, liked den Post und schreibt in die Kommentare für welchen Tag ihr gewinnen möchtet! Gewinner werden Freitag und Samstag nachmittag benachrichtigt!
14.11.14 Club Rez – a new club experience provided by Night Slugs – the game changing underground crew known for blending dark UK Bass sounds with elements R&B, Pop, 80s Electro and their close ties with fellow tastmakers Fade2Mind. Who influenced a very current global movement that even reached mainstream (See Bok Bok ft Kelela). now touch down in Chesters and turns it into their vision of what nightlife should be: Club Rez. Label Head Bok Bok brings along newbie Helix and oldie Hysterics aka Girl Unit. Bass Gangs Ostblokkk is the local support.
RSVP: www.facebook.com/events/760035180736821
15.11.14 Butterz records present "Jamz": For the 4th edition of JAMZ Berlin, Grime veteran Spooky meets Novelist – 17(!) year old Grime MC rookie of the Year. (P)Resident Skilliam and local support Minoto (bass gang) will do the rest.
RSVP: www.facebook.com/events/710951655664133
The Jamz party concept started a year ago in a small basement in London with Elijah & Skilliam as the residents, playing alongside friends and family all night long. Guests have included Slimzee, Plastician, Logan Sama, Spooky and countless more that you can listen back to on their lively Soundcloud page: https://soundcloud.com/jamzclub. Acting as an offshoot of their successful label venture Butterz which helped launch talents such as Swindle, Royal-T and Flava D in recent years, Jamz takes things back to basics: Grime, UK Garage, House, Party Vibes and great DJs in intimate spaces.
Touching down in Berlin, JAMZ will bring regular guests from the UK to Chesters and invite local Dj's, mirroring what we are doing in London so you hear the freshest club music first!
---