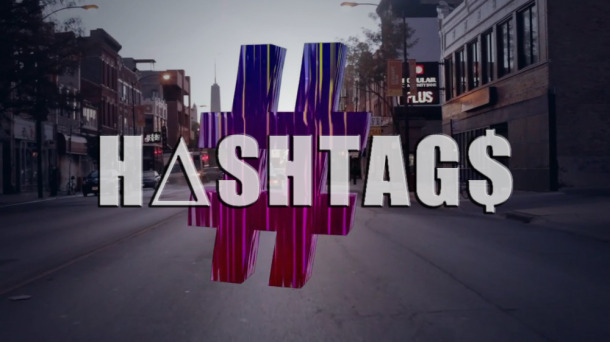 H∆SHTAG$ ist eine neue 6-teilige Webserie der Red Bull Music Academy , welche Interviews und Features mit Leuten wie Mount Kimbie , Bondax , Main Attrakionz , Flatbush Zombies , SpaceGhostPurrp , Robb Banks and London's Piff Gang beinhaltet (in den weiteren Episoden folgen noch Flying Lotus, TNGHT uvm.). Bisher sind drei Episoden erschienen, welche ihr hier sehen könnt! Insbesondere der dritte Teil mit dem Thema #CloudRap ist sehr interessant! Weitere Infos gibt´s bei der Red Bull Music Academy !
In this exclusive series, Red Bull Music Academy presents the diverse spheres of internet-fuelled pop, with themes ranging from alternative R&B and cloud rap to UK bass. Do these notions only exist in the meta form? We ask noted artists how they feel about these (hash-)tags and what they mean culturally. The series examines how music these days is neither stable, monolithic or delivered in one piece – but continuously re-analysed via constantly evolving identities.
H∆SHTAG$ – Don't Call It #AltRnB – Episode 1
In this first episode of H∆SHTAG$, we take a look at the current renaissance of contemporary R&B in the "always-on" age, featuring former half of The Weeknd, Jeremy 'Zodiac' Rose, How To Dress Well, Miguel, Rochelle Jordan, KLSH, BadBadNotGood, and more. How has the Internet inspired and galvanized this new breed of artists? Have online communities and media been too quick to label genres and movements? What does the future hold for the many strains of the R&B genre?

H∆SHTAG$ – Don't Call It #PostDubstep – Episode 2
For this second edition of Red Bull Music Academy's H∆SHTAG$ we examine the ever-changing bass / garage / dubstep continuum and the role the Internet has played in its maturation and ubiquitous global reach. Artists including Mount Kimbie, Praveen Sharma and Machinedrum of Sepalcure, Bondax and Deadboy weigh in alongside Dave Hayes of Soundcloud, Thristian bPM of Boiler Room and noted journalists and bloggers.

H∆SHTAG$ – Don't Call It #CloudRap – Episode 3
For the third episode of H∆SHTAG$ — our web series chronicling Internet-based music — we turn our attention to the 808 drums and Enya loving, Internet-born micro-culture referred to as "Cloud Rap." Featured artists include Main Attrakionz, Flatbush Zombies, SpaceGhostPurrp, Robb Banks and London's Piff Gang.

---