Part aus dem "Nothing but the truth" Video. Was hat der Typ bitte fürn Speed drauf!?!?
---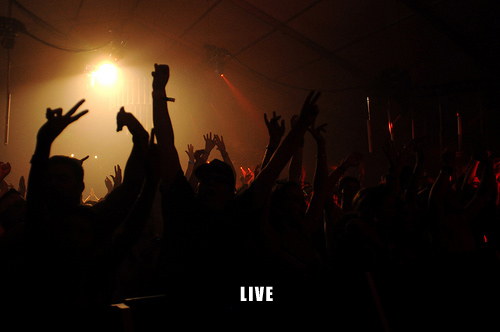 Samstag = Live-Video Tag!
---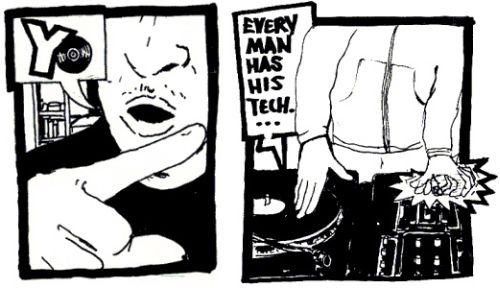 Arm & Hässlich (geilster Name!) aus München haben zu ihrem Song "Unperfektion" ein sehr geiles 9-minütiges Animations-Video produziert. Vom Piano Spielen über die Sample Suche zur Beat-Produktion an der MPC zum fertigen Track wird alles mit Knet-Figuren dargestellt! Der Aufwand muss riesig sein, aber das Ergebnis hat sich gelohnt! Super Video!
Wer mehr von den Jungs hören möchte, sollte mal bei der Mixtapesammelstelle vorbeischauen und das Download Mixtape "Gegen Windmühlen" checken.
(via splash Mag & Supercity )
---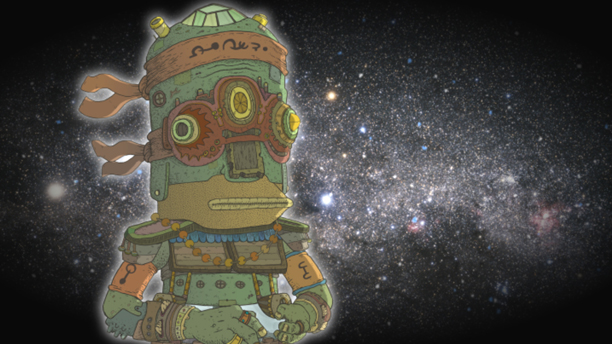 Zur Abwechslung gibt es hier mal einen Kurzfilm, den ich letztens entdeckt habe. "The Astronomer's Dream" ist eine animierter Kurzfilm von Malcolm Sutherland , der mich irgendwie an das großartige Spiel "Machinarium" erinnert.
When a hungry astronomer falls asleep while working on a problem, he discovers a solution not in outer space, but in the surreal food-chain of his subconscious mind. An animated film by Malcolm Sutherland, with sound by Leon Lo. Made in 2009.
(via Diskursdisko )
---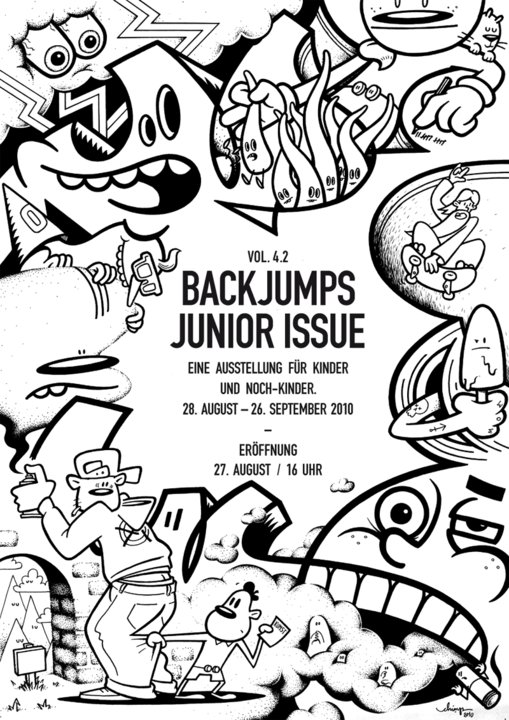 "Backjumps" ist wieder am Start! Am 27.08. ab 16h eröffnet die Ausstellung unter dem Titel "Junior Issue" "Für Kinder und Noch-Kinder" im Betanien in Kreuzberg. Mit dabei sind großartige Künstler wie Victor Ash (Copenhagen), Martha Cooper (New York), Dave the Chimp , Poet & Aski (Berlin), Delta und Pips Lab (Amsterdam), Jonone und Skki (Paris) oder Mode2 (London), welche einen Monat lang ausstellen. Am 28.08. gibt es auch noch eine Afterparty mit Leute wie Sven Weisemann, Session Victim, Richard Zepezauer, M&M und Till Von Sein im Horst ( Party bei FB ).
(via Rebel:Art & Urban Artcore )
---