Heltah Skeltah auf einem Marco Polo Beat: "Insane"
Video zu People Under The Stairs "The Wiz" aus dem neuen Album
Snowgoons mit einem neuen Video feat. Smif N Wessun auf "Casualties Of War"
Skillz mit Kornbread & Aaries auf "Be Alright"
D.I.T.C. droppen am 18.November ein neues Album. Hier gibts den Track "Hard Hit" produziert von Amed
---
Shy FX & Roni Size 02.10.08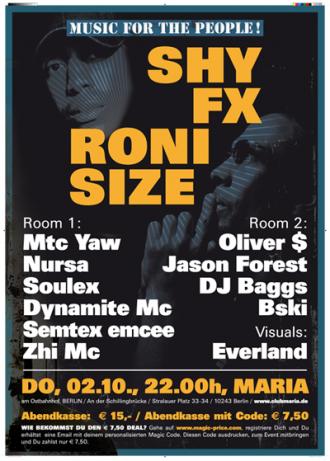 ---
Ill Bill – Society Is Brainwashed
---
Sozyone Gonzalez – The Feathered Crook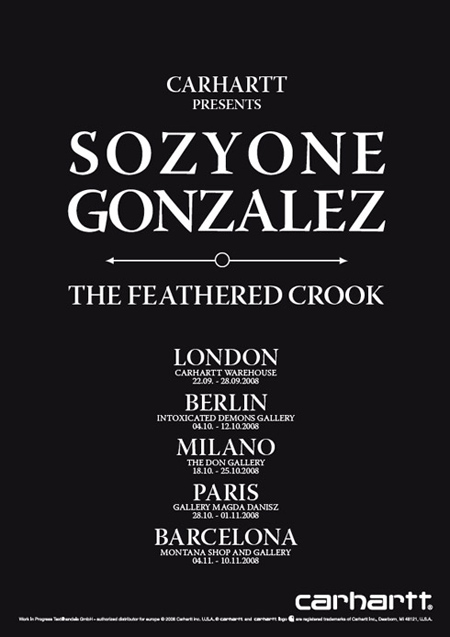 Zitat von der Carhartt Seite:
Main focus of the exhibition is the first advertisement campaign of Sozy One for Carhartt Spring/Summer 2008 "The Feathered Crook" . The 6 canvases will be exhibited next to his drawings and paintings showing the development of the idea and realization of "The Feathered Crook", as well as the genesis of the Carhartt Fall/Winter 2008 campaign "The Triumphs" .
Sozyone aka Sozyone Gonzalez aka Sozyone Million or just Pablo Gonzalez is a painter, sculptor, photographer, graffiti artist and musician.
Born in Brussels and influenced by his neighborhood, his artwork works around the world of villains, forgers, gangsters and crooks. For him they are the last heroes of modern society, the last survivors who stay with the old school ideals. Also the two advertising campaigns for Carhartt work around this world.
Intoxicated Demons Gallery
Naunynstrasse 46 (Oranienplatz), Berlin/Germany
4.—12. October 2008
Saturday to Sunday 16-21h
Opening Party Saturday 4.10.2008, 20h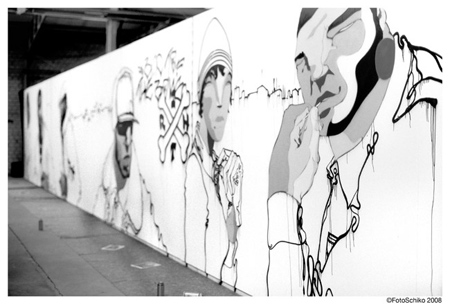 ---
Heltah Skeltah – Ruck N Roll
---
Seite 1 von 5
1
2 3 4 5 »