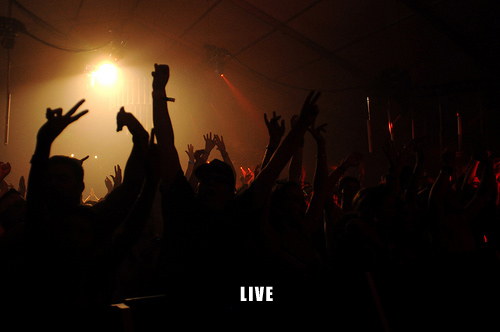 Samstag = Live-Video Tag!
Diesmal The Muslims in ihrer alten Formation mit der Performance für Foxrox , welche jedoch nie im TV gezeigt wurde! Heute sind The Muslims unter dem Namen The Soft Pack bekannt.
---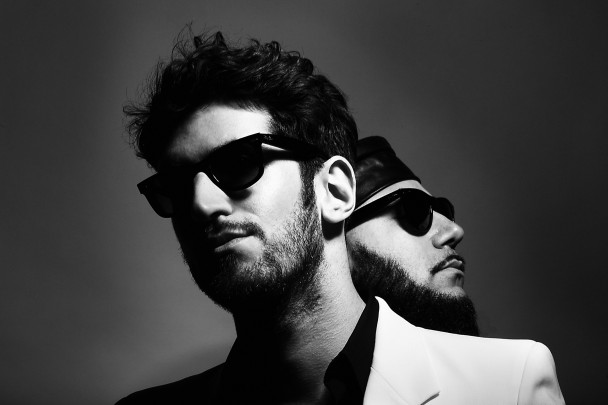 Das erste Song "Night by Night" (Video nach dem Klick ) vom neuen Album "Business Casual" (VÖ 14.09.10) gefällt mir zwar um einiges besser, aber auch "Don't Turn the Lights On" kann überzeugen!
Chromeo haben bisher die zwei großartigen Alben "She's in Control" (2004), "Fancy Footwork" (2007) und eine DJ-Kicks Compilation (2009) veröffentlicht. Ich bin auf jeden Fall sehr gespannt auf das neue Album!
(via Pitchfork )
---
Es ist mal wieder an der Zeit für ein Skate-Video!
Diesmal am Start: Ein Video von Almir Jusovic aus dem Jahr 2009. Das Besondere an Almir ist, dass er teilweise zusätzlich mit den Händen auf der Nose skatet! Das Video beginnt richtig ab der ersten Minute und sollte unbedingt bis zum Ende gesehen werden! Unterlegt wird das Ganze von dem Song "Soldat" der Slovenischen Band Pomaranca . Ich versteh zwar kein Wort, aber der Song ist super!
---
Caribou ist mir schon vor einigen Wochen mit dem großartigem Song und Video zu "Odessa" aufgefallen. Früher unter dem Namen Manitoba veröffentlichte der Kanadische Künstler Ende April das neueste Album "Swim". Am 10.09.10 wird er übrigens mit seiner Liveband beim Berlin Festival spielen!
---
Mittlerweile habe ich auch endlich das Roots Album "How I Got Over" und es ist defintiv eines der besten Alben 2010! Das neue Video zu "The Fire" spiegelt dabei, genauso wie "Dear God 2.0″ , die hohe Qualität des Albums wider. Rik Cordero produzierte für den Song einen Mini-Film, welcher eine Gruppe Gefangener auf ihrem Weg im Überlebenskampf zur Zeit des Zweiten Weltkriegs begleitet. Sehr gutes Video!
Rik Cordero über das Video:
"The Fire" chronicles a post-apocalyptic death march set in 1945 during the final stages of World War II in Europe. After a cataclysmic event renders the war futile, a paramilitary splinter group — led by a Kurtz-like figure known as The Commodore — forces the transfer of young men who will be used as labor…and food. The last survivor of the march receives a mysterious White Box which holds the key to survival. – Rik
---
Seite 1 von 5
1
2 3 4 5 »