Nach dem Video zu "Bars Simzon" folgt auch schon das neue Album von Little Simz! Die Londonerin veröffentlicht 13 Tracks zum kostenlosen Download mit Beats von u.a. Jakwob, Sango und Iman Omari! Downloadtip!!
Download: Little Simz – E.D.G.E.
E.D.G.E is that first showing of the transition, growth and progression in my art as this is my first original project soundscape-wise, everything was built from scratch and a majority of the tracks were recorded and mixed by me in my bedroom. I began recording E.D.G.E at the end of the Blank Canvas project, with "Enter The Void" being the first song that I made and that shaped the tone of part of the EP's sonic and thematic journey.
---

Wo anders sollte man das Video zu dem Track "Bars Simzon" als vor einem echten Kwik-E-Mart!?! Kurz vor dem Release der "E.D.G.E." EP droppt Little Simz aus London ihr neues Video! Wem´s gefällt, sollte unbedingt das kostenlose "Blank Canvas" Album checken!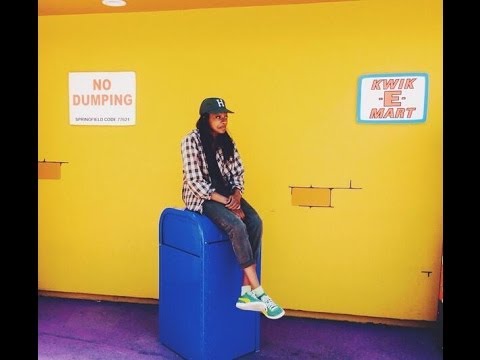 ---

"Chill Pill (Experiment 2)" ist die erste Single der Crew Hawk House aus ihrer neuen "A Handshake To The Brain" EP. Zuletzt sind mir die Londoner mit ihrer Free EP "A Little More Elbow Room" aufgefallen (Downloadtip!) Die "A Handshake To The Brain" EP erscheint am 23. Juni!
---